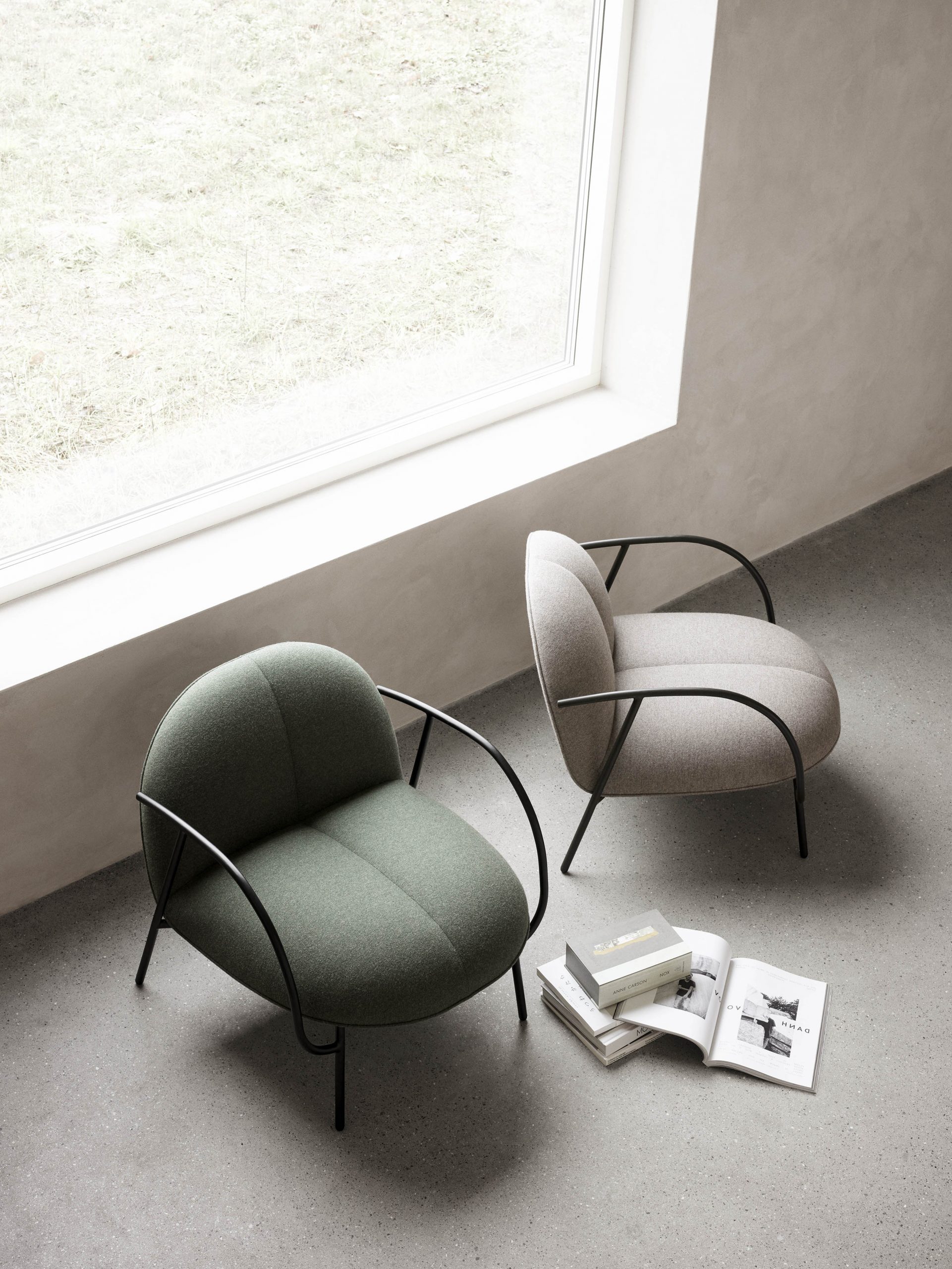 At first glance – the attraction to the Half&Half chair is its imminent charm. Designed for Wendelbo by Aleksej Iskos.
"As the name Half&Half suggests, the body of the chair is divided in halves. First horizontally, defining the seat and the back. Then vertically, defining symmetrical left and right sides – matching the two sides of the human body.  In this way, four "pillows" are created to support the body exactly where it needs it the most". Aleksej Iskos
The result is a very charming chair that brings a smile to your face. The Half&Half chair by Iskos catches the eye with an interesting shape, which is accentuated by the elegantly rounded arm-rests and the division of the fabric in the middle of the seat.
This chair is perfectly suited for lounge areas and public spaces. Half&Half was launched at IMM Cologene 2020.
Please follow this link for images, downloads and further information.
https://wendelbo.dk/products/half-half/
Contact us at wmd@wendelbo.dk