INTRODUCING CASE BY SEBASTIAN HERKNER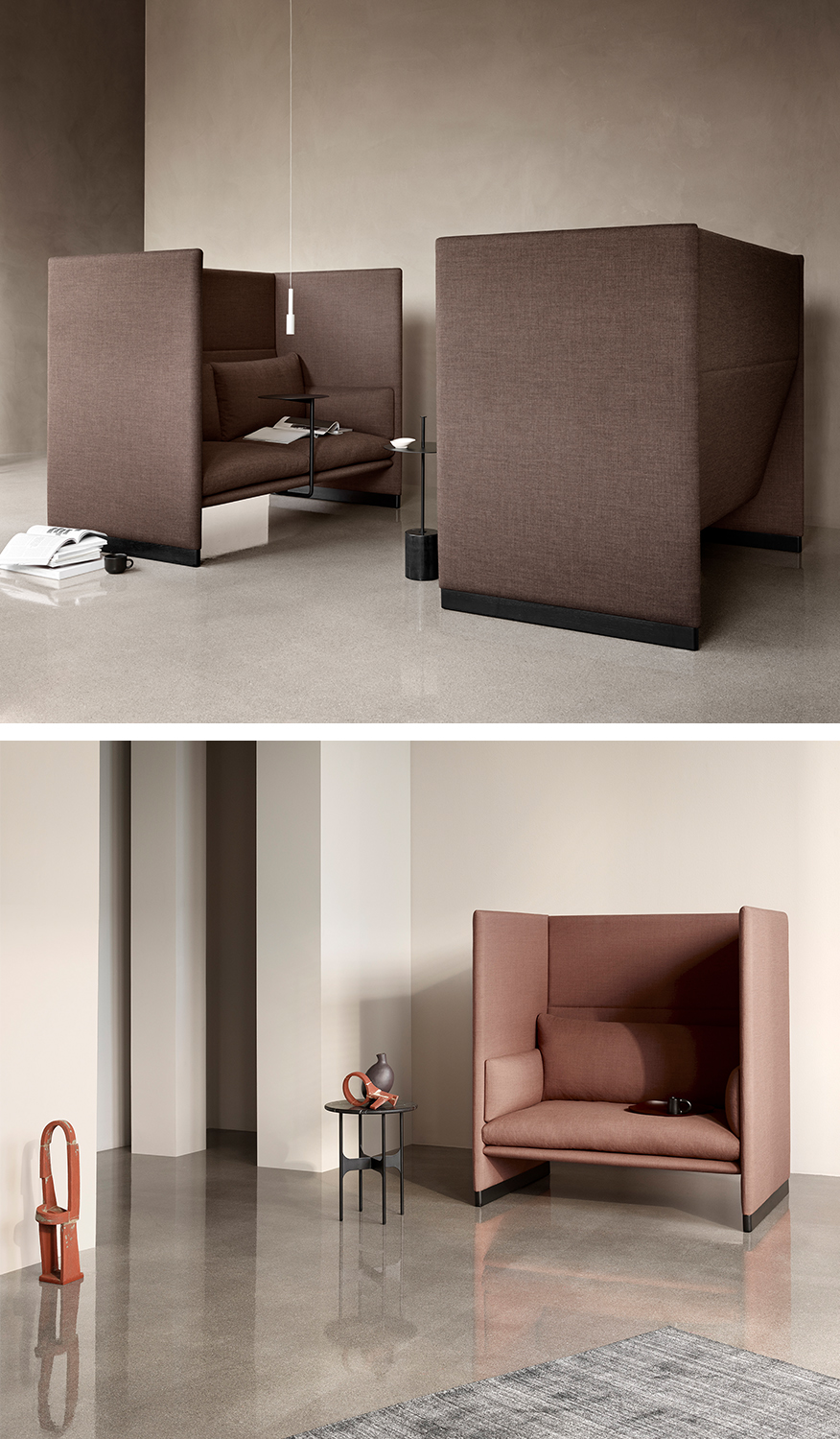 Created as a response to the noises and distractions that we often encounter in larger settings, we are proud to announce the Case by Sebastian Herkner – a collection of highback sofas that breathe a sense of calmness, concentration and comfort into everyday life in the workplace and in hospitality contexts.
The Case is designed with a simple yet sculptural outer that, when combined with its softly inviting interior, forms a protective cocoon around its user, allowing for one to focus on the task at hand or take a small break. Having a combination of textile and wood makes the Case add an elegant tactility to the environment in which it is placed while lending a sense of intimacy to its user.
Though having a grand form, Herkner's simple, slender line leaves the Case with a stringent and light expression without compromising on the comfort and function of the design.
Case is available in several sizes with seating for one or more people.
Please follow this link for images, downloads and further information:
Contact us at wmd@wendelbo.dk