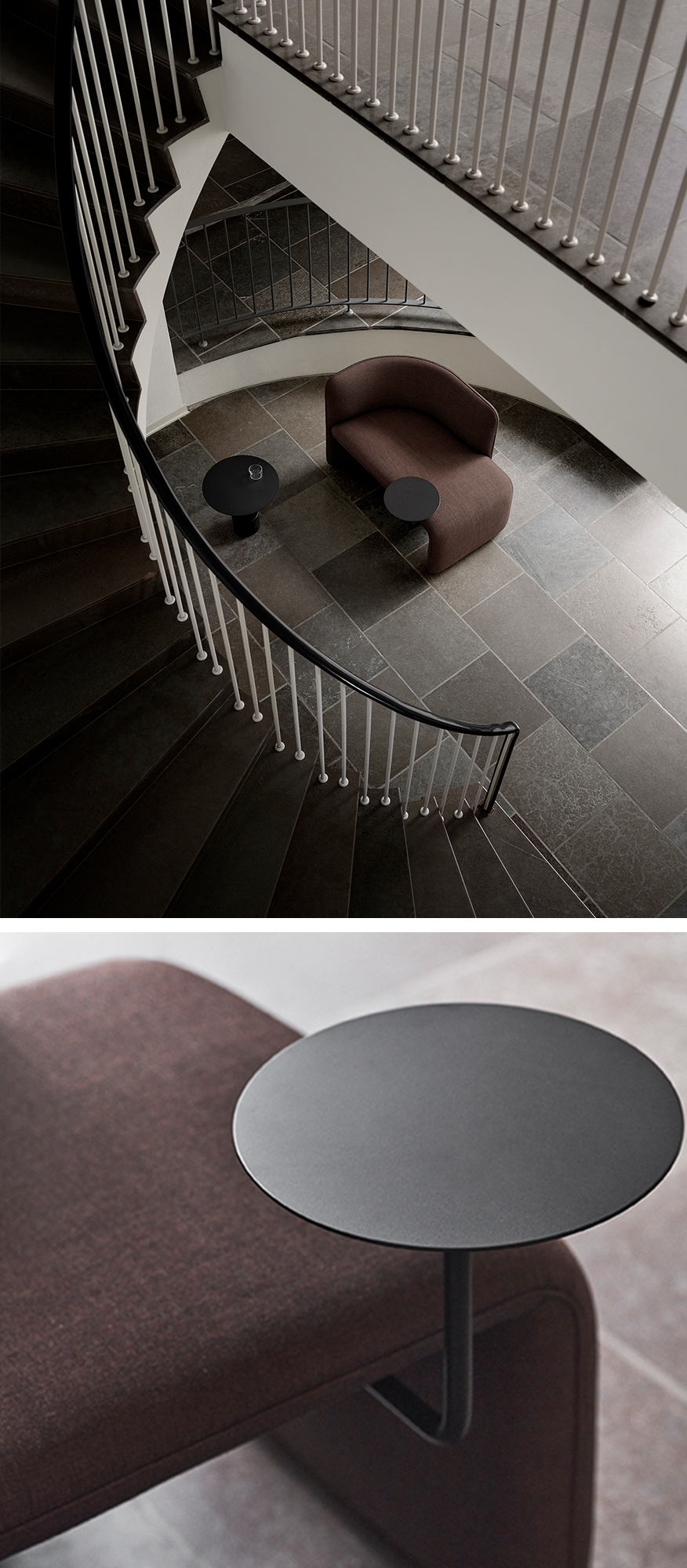 We often find ourselves needing a temporary seat for a coffee, doing some work or reading a book. This could be at home, at our workplace, in a hotel room or a public setting. With its invitingly curved back and elegant yet compact table, the Rest bench by Sebastian Herkner fulfills this need. 
Created from the idea of making a multifunctional sofa that can work in settings grand or small, the design marries the elements of function, materiality and hidden details into one.  
Being constructed from two padded elements that interact in a gentle embrace, the Rest bench features an invitingly refined look while being light and airy at the same time. 
With its backrest curving around the form, the Rest allows for its user to be seated in many different positions while its asymmetric lines lend it a unique identity, paired with the sophisticated table that sits on a slender stem. 
The Rest bench is an ideal complement to lobbies, co-working spaces, hospitality settings and other scenes. 
Please follow this link for images, downloads and further information:
Contact us at wmd@wendelbo.dk