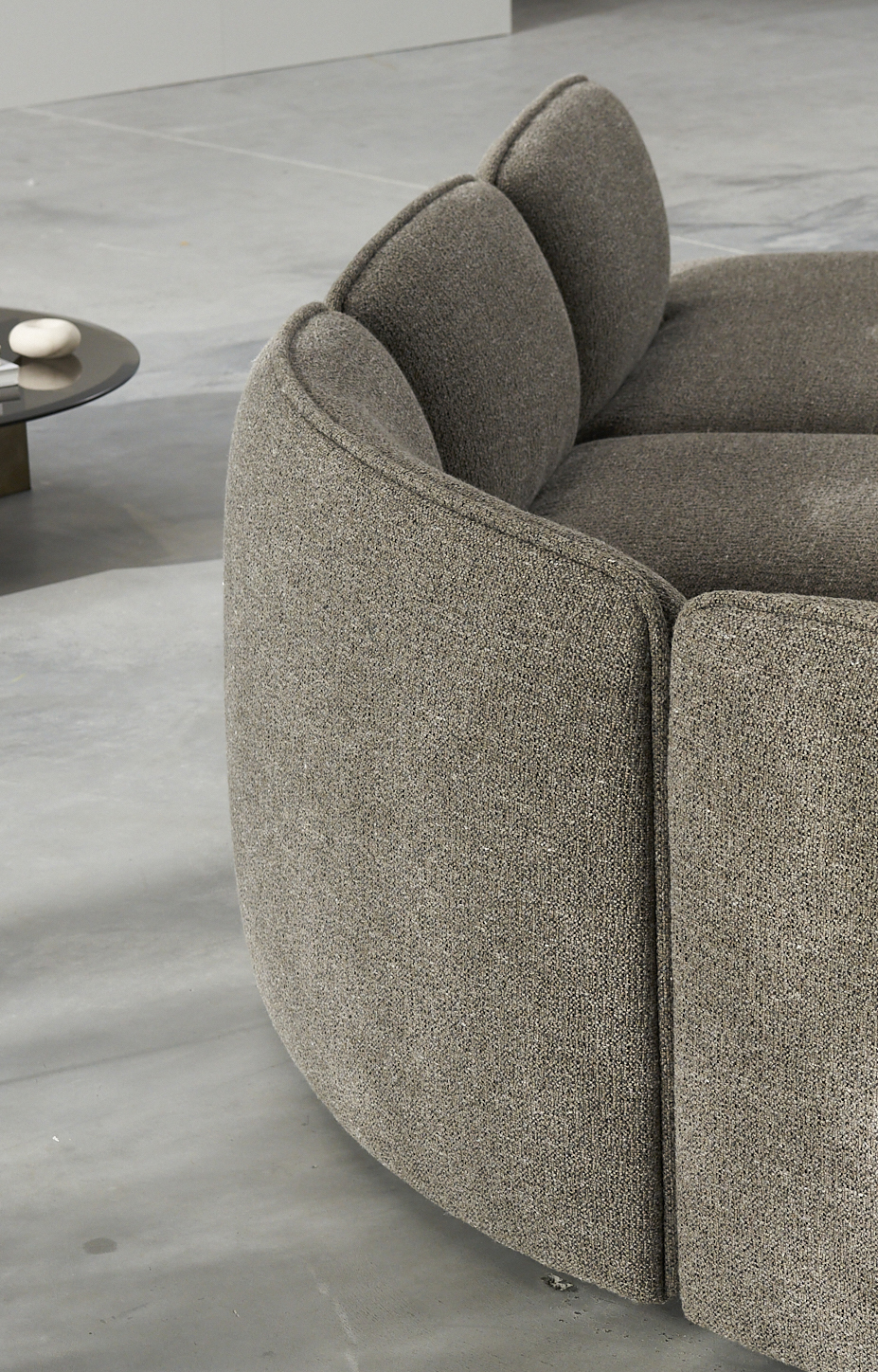 Seeking to fuse together the design traits of lightness in form, elegance in shapes and comfort in upholstery with the functional aspect of a modularity, Swedish design Jonas Wagell created Panorama: A modular sofa design that has an exquisitely understated expression, enhanced by its quiet yet impactful details and inviting, refined curves. 
Speaking on the design, Wagells remarks: "I think the biggest question that we wanted to answer with Panorama was how you create a modular sofa that works as great when used as a small, cozy sofa as it does when placed in grander combinations in hotel lobbies and the like — it was about creating a sofa design that would feel at home in literally any space or setting." 
Pondering aloud on how the design ties in with the Scandinavian sensibilities of his designs, Wagell explains: "The approach has been to derive hints from Scandinavian aesthetics yet through the use of a multitude of materials, colors and textures alongside employing refined craftmanship throughout the process. It makes for a design that is minimal in form yet incredibly powerful in its expression." 
Please follow this link for images, downloads and further information.